INTRODUCING INTEL'S MOST ADVANCED DESKTOP PROCESSOR EVER
THE INTEL® CORE™ X-SERIES PROCESSOR FAMILY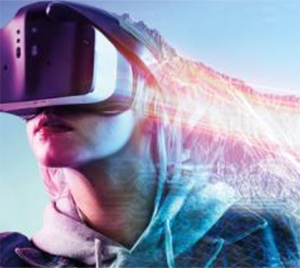 VR is intense—stretching the capabilities of even the most robust PC. Enter the new Intel® Core™ X-series processor. Designed to meet the needs of the most demanding virtual reality experiences, Intel's groundbreaking CPU supports high framerates for super immersive, highly engaging VR experiences.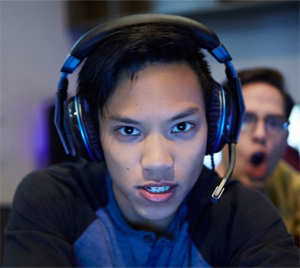 Enjoy your favorite game in 4K while recording, encoding and broadcasting HD live streams on Twitch* or YouTube*. It's all possible thanks to advanced features like Intel® Turbo Boost Max Technology 3.0, which intelligently puts your best cores to work—delivering added performance exactly where it's needed.
Gain freedom to push the limits exactly how and where you want with this highly overclockable processor.1 Precisely tune voltage per core, and make exact adjustments with enhanced memory overclocking. It's another way to custom-fit your processor to your exact specifications.
When working with the latest high-resolution videos, you need big compute horsepower to avoid system lag and slowdown. When productivity counts, choose the ultimate platform for editing and rendering high-resolution 4K video with fast video transcode, image stabilization, 3D effects rendering and animation.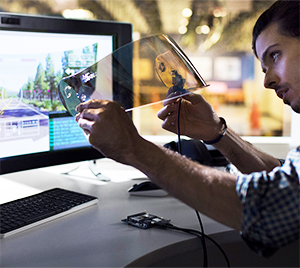 3D MODELLING & VISUAL EFFECTS
Today, several 3D and visual effects applications take advantage of multi-core processors. More cores means faster rendering and streamlined production with less slowdown and waiting. Add on support for multiple 4K monitors and you have a bigger window into your blazing-fast creative world.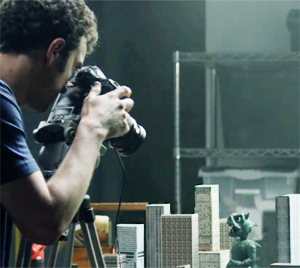 PHOTOGRAPHY & GRAPHIC DESIGN
Maintaining your creative flow means avoiding slowdown. Today's most popular photo editing and graphic design applications have been optimized to take advantage of high-end Intel® Core™ processors." And when it comes to transferring large production files in less time, you'll appreciate Thunderbolt™ 3 technology built right in.
3.3

Base Clock Speed (GHz)

4.3

Intel® Turbo Boost Technology 2.0 Frequency2 (GHz)

4.5

Intel® Turbo Boost Max Technology 3.0 Frequency3 (GHz)

10/20

Cores/ Threads

13.75MB

L3 Cache

140W

TDP

44

PCI Express* 3.0 Lanes

2066

Socket (LGA)

Quad-channel DDR4-2666

Memory Support

X299

Chipset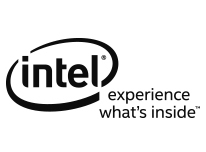 1 Altering clock frequency or voltage may damage or reduce the useful life of the processor and other system components, and may reduce system stability and performance. Product warranties may not apply if the processor is operated beyond its specifications. Check with the manufacturers of system and components for additional details.
2 Refers to the maximum dual-core frequency that can be achieved with Intel® Turbo Boost Technology 2.0.
3 Refers to the maximum dual-core frequency that can be achieved with Intel® Turbo Boost Max Technology 3.0
Copyright © 2017 Intel Corporation. All rights reserved. Intel, the Intel logo, Intel Core, Intel Inside, the Intel Inside logo, Intel. Experience What's Inside and the Intel. Experience What's Inside logo are trademarks of Intel Corporation in the U.S. and/or other countries.
*Other names and brands may be claimed as the property of others.